[Video] The Conversion Optimiser's Toolkit
In this video blog, you get to peak inside the toolkit that CRO experts use to optimise websites and increase conversions and revenue.
Click the video to start watching. Don't forget to leave a comment and let us know if you use any of these tools yourself or any other alternatives.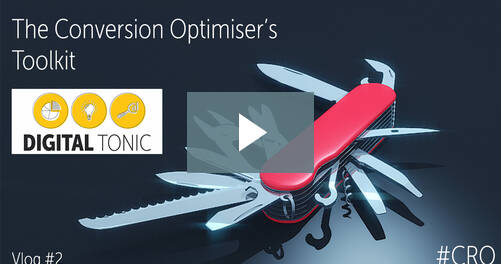 Share this post: on Twitter on Facebook on Google+